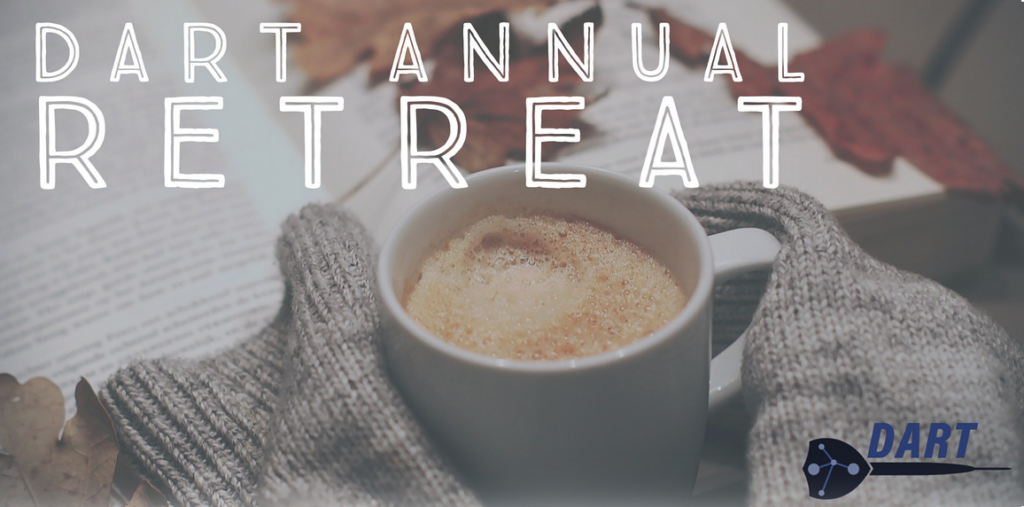 The DART Annual Retreat will be held on February 3-4, 2022 at the Winthrop Rockefeller Institute near Morrilton, Arkansas.
About the Retreat
The DART Annual Retreat is one of two project-wide face-to-face meetings held in each project year. All DART faculty and graduate student participants should plan to attend. During this meeting DART faculty and graduate students will work on team building and fostering a sense of collaboration among the group.
The agenda will start with lunch on Feb 3 and end after lunch on Feb 4. All meals during that time will be provided. In the case of severe inclement weather, passage to and from the venue may be difficult with possible road closures. The central office will keep attendees updated on such potential issues.
Additional instructions for lodging will be provided after registration period has ended on Dec 17th or sooner if information becomes available.
Registration is closed.
If you did not register by the deadline or need to cancel your registration, please contact the Central Office.