When: June 23, 2023
Where: State of Arkansas
Research Theme:
Education and Outreach
DART Staff participants:
Jennifer Fowler and Brittany Hillyer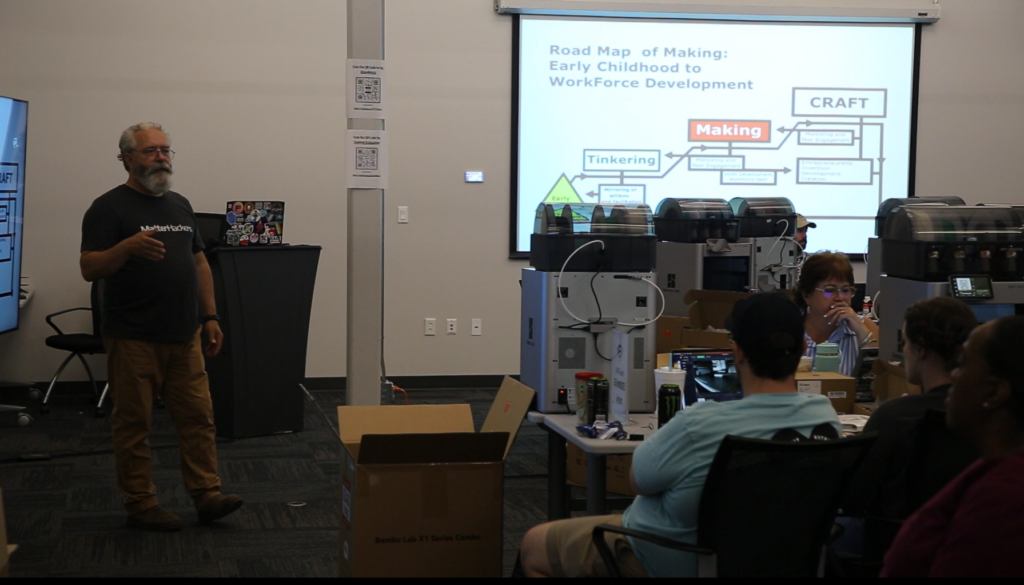 The EAST Initiative, a nationally recognized educational non-profit within Arkansas, has trained 57 Arkansas public school teachers to date on integration of virtual reality technology in the classroom, with teachers receiving professional development credit and virtual reality technology to take back to their schools.
The EAST Initiative challenges students to use sophisticated technology to solve real problems in their communities. Through this professional development opportunity EAST educators added another tool to aid in facilitating student-led problem solving. Educators were trained on use in the classroom, provided lesson ideas, and have an accessible network of collaborators moving forward.
The mission of the Arkansas Economic Development Commission (AEDC) is to create economic opportunity throughout the state and NSF EPSCoR is a vital partner in that endeavor. Although the majority of funds received from NSF go to research, innovative K-12 outreach is also essential. In order to broaden participation in STEM, kids need to be exposed to different technologies and their applications. These future researchers, engineers, and STEM professionals will benefit from using a variety of technologies as early in their education as possible. In order to provide such experiences for students, teachers must have the equipment, knowledge, and confidence to successfully integrate technology into the classroom.